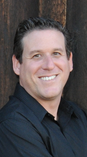 David Robins was born with a passion for helping others. After earning a Bachelor's Degree in International Security and Conflict Resolution, David worked in law enforcement for more than 17 years where he saw first-hand the challenges facing today's children.
As a volunteer science instructor in local schools and the parent of a child with ADHD and Dyslexia, David discovered children learn best when they are inspired by their natural curiosity. In 2013, David founded The Inspired Mind Learning Center as a way to integrate math and science with project-based activities that inspire children to stretch their imaginations in unique ways.
---

The Inspired Mind Learning Center
is excited to welcome Tracy Goins, M.Ed. to our team as the Learning Center Director. Tracy's experience teaching STEM classes includes robotics, chemistry, math, and engineering. Her passion for education and unbounded energy ignites our student's imaginations and fuels their curiosity.
Some of Tracy's accomplishments include:

*Masters Degree in Education: Curriculum and Instruction
*Physical Science, Engineering and Robotics Teacher, Bailey Middle School
*Single Subject Credentials in Biological Science and Social Studies
*Project Lead the Way Certified STEM Program Instructor
*Volunteer for the Ronald McDonald House
---

Marysue Lindsay, M.Ed created The Inspired Mind curriculum using evidence based perceptual learning strategies. Perceptual learning incorporates multi-sensory techniques to strengthen existing neural pathways and encourage the development of new pathways through neural plasticity. In this way, students learn math faster and can apply logic to everyday problems.

Marysue is an education specialist with 34 years of experience working as a teacher, school principal and education consultant. Marysue developed learning programs for some of the most prestigious schools throughout the world including the exclusive Oxford International School in Los Angeles.

Marysue is a prolific speaker having led over 200 workshops for teachers, principals and school districts. She is also the author of The Principal's handbook for the 21st Century (ISBN 978-1-934048-07-8).

---

Lead Tutor, Danh Nguyen, started tutoring math by teaching his 10 year old cousin and found it was a most rewarding experience. Danh's special talent is teaching math in a way that's easier for students to comprehend. He is currently pursuing a Bachelor's Degree in Cognitive Psychology and hopes to one day help patients struggling with mental illnesses.
Danh says he is inspired by a quote from Monhandas Gandhi, "Be the change you wish to see in the world."
---

Tutor Noah Brown has a passion for life! Noah is a self-taught pianist, vice president of his senior class, and a student leader for the non-profit Sole Effects (Stepping Out into Leadership Excellence). Noah has a deep knowledge of mathematics and is able to convey complicated concepts in an easy-to-understand way. When Noah's not busy, he likes running and dancing. Noah will graduate from Del Norte High School in 2016 and hopes to attend Stanford University in the Fall as a computer science major.
---

Student Intern, Polina Chavez, loves helping others to learn and grow. She is a senior at Rancho Bernardo High School where her favorite subjects are math and English. Polina plays clarinet for the RBHS band and will study neurology and psychology next fall at San Francisco State University. Polina likes being a tutor because she can be part of a student's journey as they navigate through school and life.
---